I LOVE helping people discover their creativity!
And, I know that the best way to help people discover their creativity with felting is on an ongoing basis, month after month.
If you're someone who wants to discover your creativity with felting, to become a Fearless Felter, I'd like to invite you to join me on this journey and become a member of The FELTit Experience.
When you join the FELTit Experience...
You'll receive monthly tutorials on how to stab things into existence and tap into your creativity.

You'll also gain access to an exclusive community on Facebook where we will exchange ideas and I'll be able to answer your questions.
"Anna is a fantastic instructor! I took her wet felting class and it was one of the best fiber arts classes I've ever taken.
She is so much fun and has such a passion for her art -- it shines through in everything she does.
I can't wait to take another class!"
- Carrie R., Topeka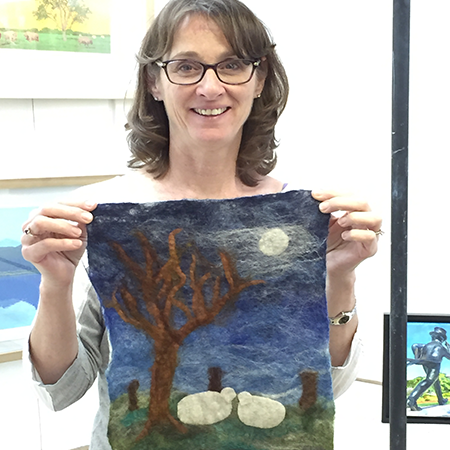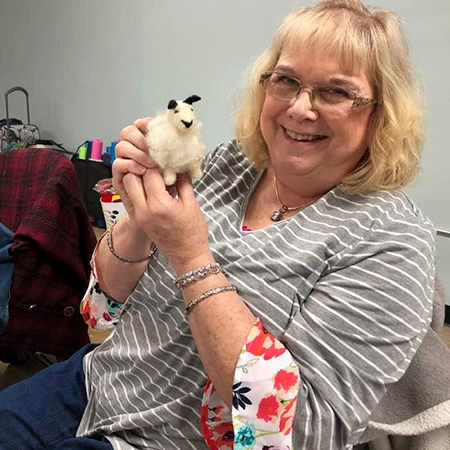 Anna Walker introduced me to felting during a class in Topeka, Kan.
She is a clear teacher, and building skills to lead you through from simple to complex work.
But more importantly, she was funny and passionate about her craft, which made the class fun and inspired in me a desire to continue learning with her and to develop as a felter. 
- Morgan C., Topeka
Hi, I'm Anna
I love stabbing things! No, really!
Who could have seen how my life would be changed by winning an online giveaway of a hand painted wool roving years ago? Certainly, not me.
My love of fiber arts and needle felting has grown immensely since the first time I stabbed something into existence!
I really love teaching YOU and helping you explore your creativity and bring your visions to life. I can't wait to stab things into existence with you!