Have you ever wondered what this felting thing is?
Have you thought, "I wonder if I could learn to felt?"

Have you lost your creative mojo and are drawn to fiber and textiles?

If you've asked yourself a version of one or more of these questions, I have only this to say is...
I have created kits, easy for beginners to learn, or for those with a little felting experience who want to grow their skills with fun projects like Cookie Cutter Garlands, SLAP Bracelets, Ornaments and more. 

Each of these kits also includes access to an online video tutorial, and you have that access for an entire year!

PLUS, nearly every kit has enough supplies to create not one, but two or more of the project!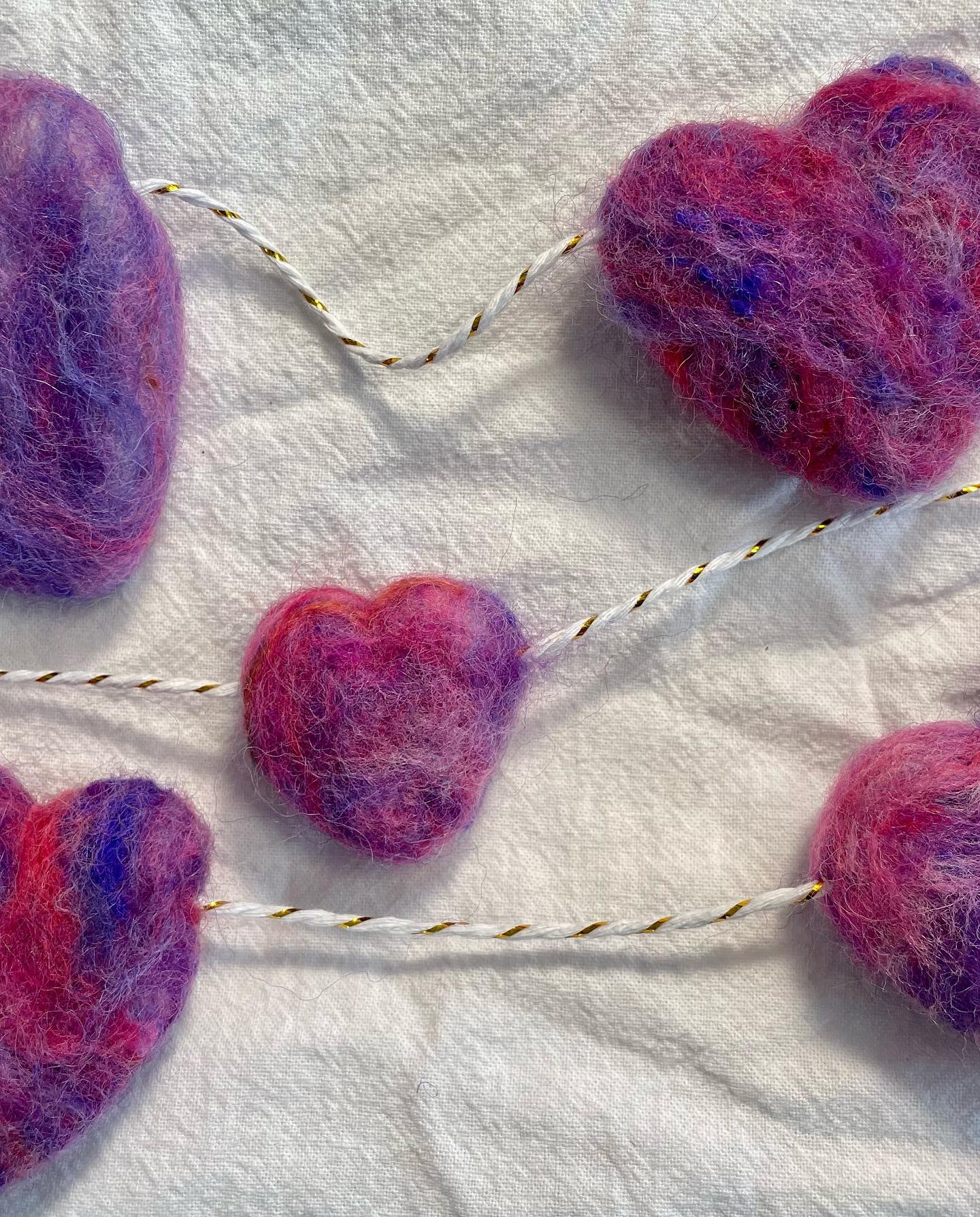 Get all the supplies you need and the step by step instructions!
You'll get a box full of supplies... some wool roving, string, and undyed prefelt and learn how to create a beautiful peace mandala, a cookie cutter garland, a peace mandala, "glass blown" ornaments AND our exclusive succulent class!


Anna Walker, your felting facilitator, has more than 20 years of teaching experience and has created the perfect project courses for you to learn how to felt from the comfort of your home on your own time!
Best of all when you bundle together all five of our classes you receive the Succulent Class which has been retired! You can ONLY access this class in this bundle!

What do you get when you decide to join me and just FELTit?
Every kit includes my easy to follow basic wet felting and needle felting instructions to get you started felting with confidence, and there are always additional felting videos on my YouTube channel to further assist your felting progress!

You have all the fibers you need, embellishment yarns and pencil rovings, prefelts, hardware, etc.-basically everything you will need except for soap and water and your hands!
All this, plus access to me via a private Facebook group for only $47!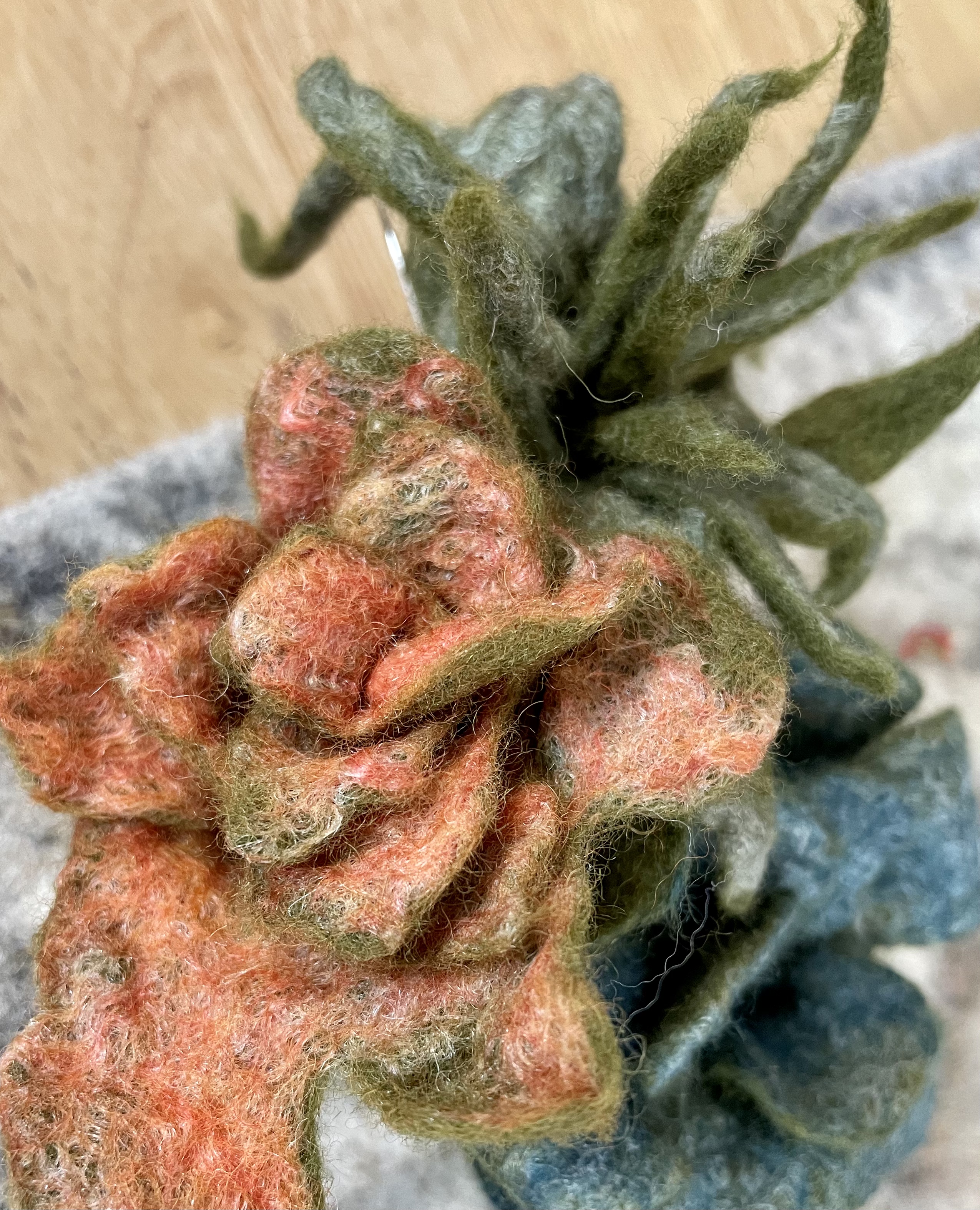 Details about the Kits:

COOKIE CUTTER GARLAND CLASS
Using any of the 12 cookie cutters included in your kit (4 shapes in three sizes each) along with the undyed wool, dyed wool (1/8 oz. each of 8 colors), and stunning fiber batts (two different colors), you will go through the process of creating the pieces (as many or as few as YOU decide) for your garland, learn how to attach them to the enclosed baker's twine (you will need a large eye sewing needle) to create your OOAK (one of a kind) garland decoration for any season of the year! Suggestions in the video tutorial will show you ways to use the cookie cutter shapes to create shamrocks, snowmen, emojis and more! 

PEACE MANDALA CLASS
Using a piece of undyed prefelt and a mini art batt as your background, you'll use as many or as few of the yarns and pencil rovings to create your own meditative mandala design. All of the supplies you'll need are included except for soapy water and your hands! The video shows you multiple design options so that your mandala can be as one of a kind as you are!

SLAP BRACELETS CLASS
Slap Bracelets-not just for kids anymore!! You will receive a kit with two mini art fiber batts, additional yarns with which to embellish your bracelets, two silicone covered slap bracelet blanks so that you can create two bracelets. Your video tutorial takes you step-by-step through my process of creating a slap bracelet.
'BLOWN GLASS' ORNAMENTS
Your kit includes two round plastic ornaments, a mini art batt and a rainbow of dyed fibers for you to have plenty of options to create your own vision of a felted version of a 'blown glass' ornament. All you'll need to create even more ornaments are the plastic ornaments you can find at your local craft store! The fiber in your kit should cover at least 4 and perhaps as many as 6 ornaments total!
FELTED SUCCULENTS CLASS-ONLY AVAILABLE IN THE BONUS BUNDLE!

Using a combination of wet felting and needle felting, you will create 3 mini succulents. You'll receive 3-2" clay pots, a piece of prefelt, 3 colors of fiber to embellish the basic green of the prefelt, as well as undyed fibers to create the 'soil' for your succulents. Bubble wrap and needle felting tools (felting foam and 2 felting needles) are included in your kit. The video tutorial takes you through the easy steps to create three different types of succulents with a single wet felting  layout. And the best news is that you can't kill these plants!
Limited edition kit only available in this bundle of all five classes!
Get all FIVE classes for $150 regularly $235!
(Save $38 on the 4 classes + Free class $47 = $85 TOTAL SAVINGS!)
What are you waiting for?
Check your inbox to confirm your subscription