Have you ever wondered what this felting thing is?
Have you thought, "I wonder if I could learn to felt?"

Have you lost your creative mojo and are drawn to fiber and textiles?

If you've asked yourself a version of one or more of these questions, I have only this to say is...

I have created kits, easy for beginners to learn, or for those with a little felting experience who want to grow their skills with fun projects like Cookie Cutter Garlands, SLAP Bracelets, Ornaments and more. 

Each of these kits also includes access to an online video tutorial, and you have that access for an entire year!

PLUS, nearly every kit has enough supplies to create not one, but two or more of the project!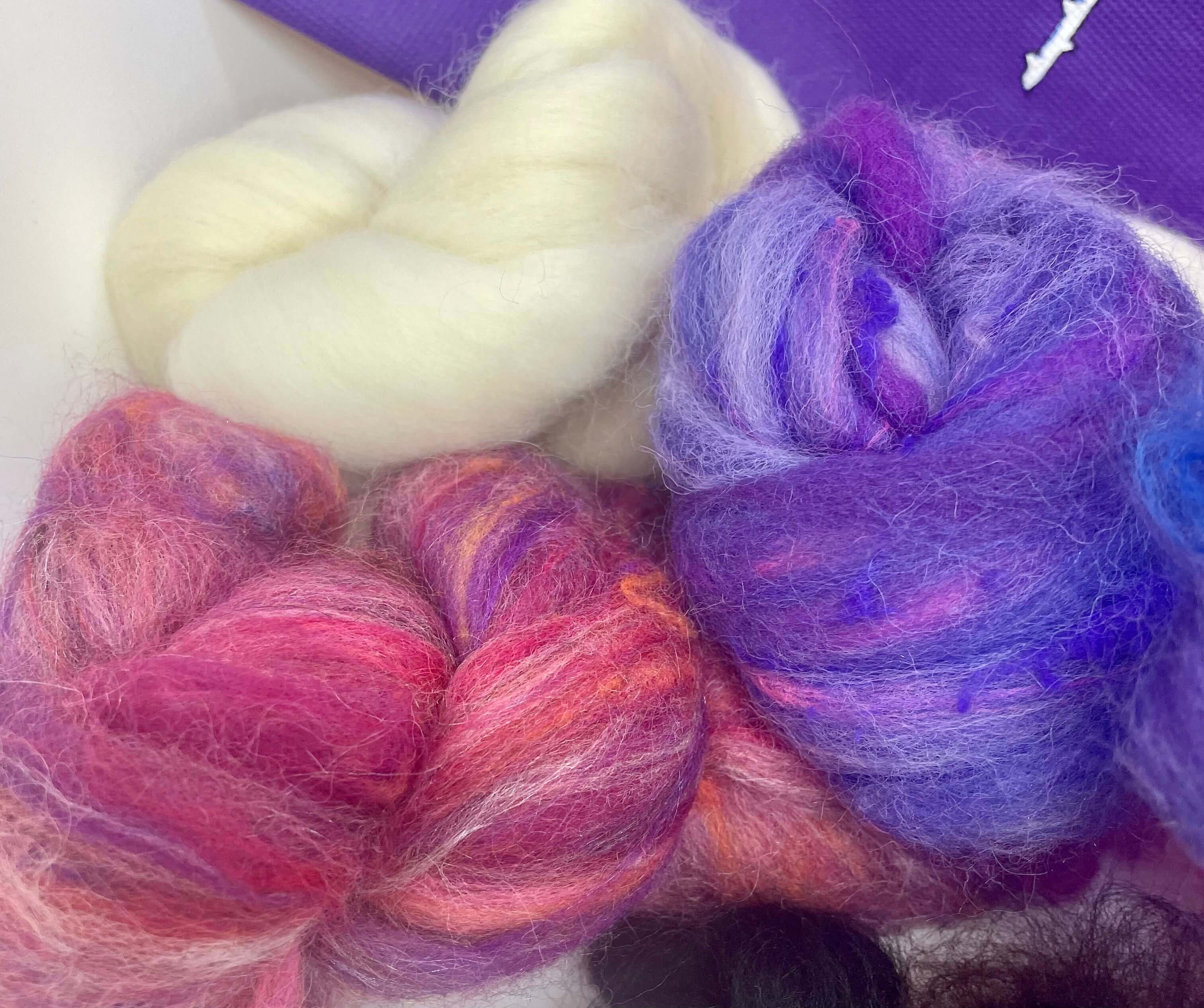 Get all the supplies you need and the step by step instructions!

Take these supplies... some wool roving, string, and undyed prefelt and learn how to create a slap bracelets!

Anna Walker, your felting facilitator, has more than 20 years of teaching experience and has created the perfect project courses for you to learn how to felt from the comfort of your home on your own time!

Details about the Kit:
Slap Bracelets-not just for kids anymore!! You will receive a kit with two mini art fiber batts, additional yarns with which to embellish your bracelets, two silicone covered slap bracelet blanks so that you can create two bracelets. Your video tutorial takes you step-by-step through my process of creating a slap bracelet.

What are you waiting for?
Check your inbox to confirm your subscription